Food Matters!
Cava-The new 'sparkle' in Jaipur.
Cava is a new addition in trending fine dining rooftops in Pink city. This up class lounge serves you an array of vegetarian and non vegetarian dishes in the choices of modern Indian and local Italian cuisines. Enjoy flavorsome dishes with a stunning view of Nahargarh on one horizon and new face of modern Jaipur on the other. The fast paced cars whizzing past the glazing flyover lights adds an electrifying touch to the surreal view of the mountains under the moon. What a contrast sight? Isn't it? This is what Cava has to offer.
Delight At Cava
The live band music every Sunday adds symphony to your great evening at Cava. Add it to your 'Go To' list when you are looking forward for a great time with your loved ones.
My choice in new rooftops in Cava for its delicious hand made pizzas and arancini. They are generous with exotic spices and cheese. They do a great job in serving you popular dishes in Indian choices too. They have recently added common finger foods. I tasted malai kofta and it was unforgettable! Masala garlic bread is also one of my favorite and Penne arrabiata pasta is lip smacking. Watermelon juice is always served fresh.
Cava has an upgraded and pleasing upholstery and chic tableware. The welcoming and courteous staff is quick to understand your taste buds and serving the food exactly as you want making this place your comfort zone. During the Covid times, the staff follows necessary safety measures and encourages guests to cooperate. This ensures the safety and hygiene of all the people. The staff makes sure to wear masks all the time.
Also Check:- GVD
I have enjoyed some of the great evenings at Cava in the last two months and I can surely recommend you this high end hot spot for that special date. This place is family friendly too. You can plan a family evening as well. They are very careful towards your privacy and don't entertain any sort of nuisance. Centrally located but away from the city hustle bustle noise makes it a great choice any time of the day. The staff makes sure that nothing goes wrong when you are having a good time. Being a regular at Cava I have tried and savor some dishes over amazing evenings……
Lasagna is wholesome! It was so nicely presented and prepared with fresh spinach and tomatoes and loaded with cheese! Yummilicious….It is mouth watering and one of my regular choices for its perfection.
Bruschetta is a burst of fresh flavors. Topped with finely chopped fresh tomatoes, bell peppers and coriander and aromatic basil leaves, it is delectable choice.
Hara bhara kebab is melting sensation not only on your taste buds but also into your heart…It is a very popular finger food which you must try here for its perfect combination of spices and texture.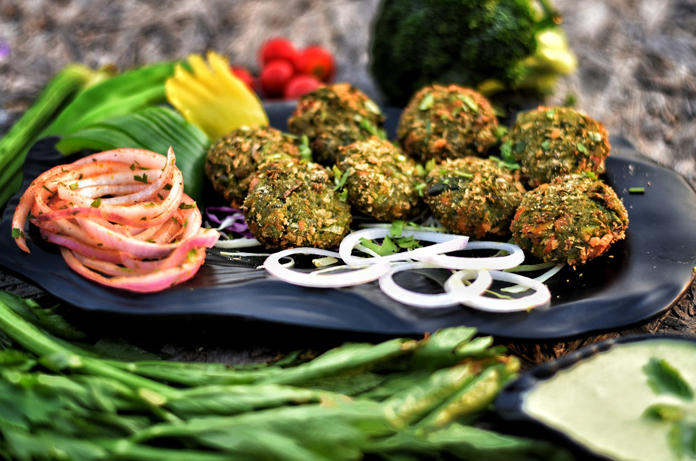 Mushroom pesto Panini is a wonderful delight. It is crisp on the crust and creamy from inside. The panini is served in a tasteful manner alongside tasty dips and freshly chopped vegetable salad.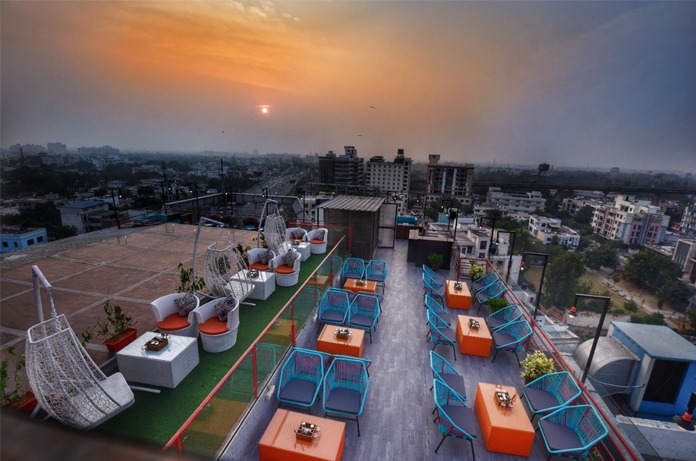 My 'point' of view from Cava. Mesmerizing blue skies with a view of our beautiful pink city.