Twinkle Patodiya – Mrs. India 2018, Royal Beauty
A Fashion Enthusiast, Foodie, and an Aesthetic person – that's exactly me, Twinkle Patodiya !!!
Proudly honored with the titles of :
Mrs. India 2018, Royal Beauty.
Mrs. India 2018, Pride of Rajasthan
The Tiara Makeup Diva
Over the years I have realized that there is no big asset than EXPLORING and DISCOVERING new things. And sharing my experience with makes me happy and adds value to my thought process. 
Professionally, I am a finance expert but But in personal life AN EXPLORER of new places, Fashion and Yummy Food.
Travel Blogger
Travel works like a detox for me!! And I believe that travel not only helps you meeting new people and learning different cultures but also increases your acceptability towards different lifestyles.
Having Travelled to more than 100 cities in and outside India, my personality mix is comprised of goodness from all the cultures.
Food Blogger
I started writing around 3 years back and the first reason for that was food. I love narrating food stories through write-ups, video or whatever that convey the deliciousness of food I ate. This way I also keep my foodie family on various social media platforms updated about latest food trends and new destinations. 
Fashion & Lifestyle Blogger
For all the lovelies searching for skin care and fashion guide, with this platform, I will also be sharing the review on cosmetic brands, homemade quick remedies, and my personal lookbook 🙂
Check now: Blogs By Twinkle Patodiya
Also, you all can let me know what exactly you want to know and I will put up the required detail through Blog. For please drop queries in contact section to me. 
Since we all have a second love, so here we will discuss what we all love – FashionTravelFood !!!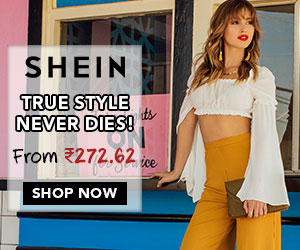 .