3 Spices, the restaurant situated inside Double Tree by Hilton Chinchwad Pune is quite popular to feature both local and international specialties. Also quite frequently it holds State Specific Food festivals and curate menu with the finest delights. During Interaction with the Chef JOY DEY, we realized how enthusiastic he is to serve varied food which is also qualitative and value for money to the guests. For this, they have previously brought delicacies of Hyderabad though Jashan- e-Nawabi and taste of South India through Kerala Food Festival.
This time they planned to get Daal Bati & Jangali Maas on the food plates- yes exactly!! RAJASTHANI FOOD with fest named Royal Flavours of Rajasthan. For this, they specially invited Chef Dharmendra Singh from HILTON, Jaipur.
So I paid a visit to Double Tree by Hilton. Being born and brought up in one of the culturally rich city of India, Jaipur. I understand that the taste is an eternal ingredient in Food industry. Apparently, on a serious note, I feel that senior staff at this place needs to work little hard on hospitality part. Cause food alone cannot mark a good experience, especially when we talk about a 5-star chain.
Starting with ambiance – it was created to give a complete experience of Rajasthani Culture, be it the placement of food in earthen pots or the entrance decorated with a miniature of Hawa Mahal from Jaipur, or the heap of spicy Tigi Mirch, or the dresses of serving staff. Detailing was done beautifully.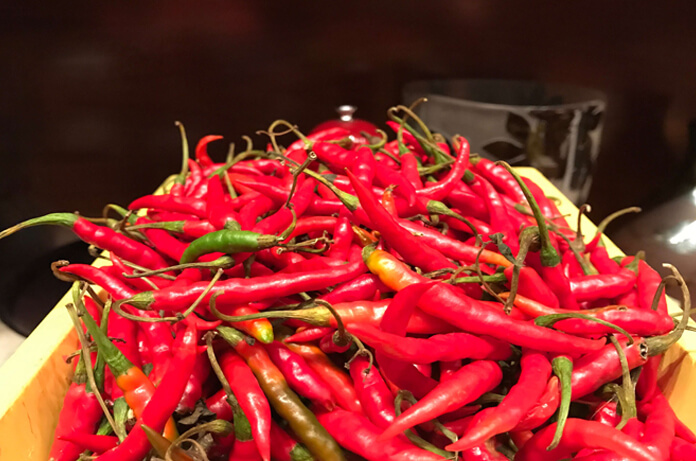 Would love to share what i enjoyed during the Food Safari at this place.
Hilton's Starters:
I tasted 3 starters Marwari Paneer Tikka, Khar ke Papad, Aloo Chaat. Though all three had the hints of rajasthani flavour and were delicious, but i loved the Marwari Paneer Tikka. it was so well crafted that as soon as i uncovered the marinated layer, i could taste the tinch of sweet Cashew.
MARWARI PANEER TIKKA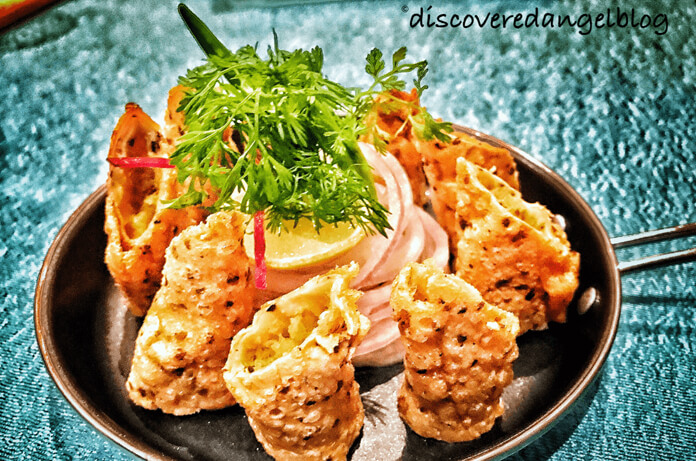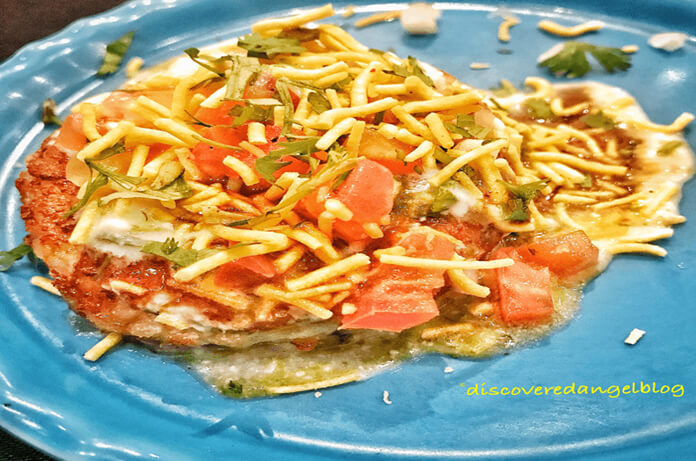 This was the veg soup served. It was different as Authentic Rajasthani Cuisine does not have veg soups due to hot climatic conditions of state, for winters as a hot serving Rabari of Makka (Maize) or Bajara (Pearl Millet) is preferred, which was completely missing from the menu. Apparently, Dal Mangodi is always accompanied with Roti.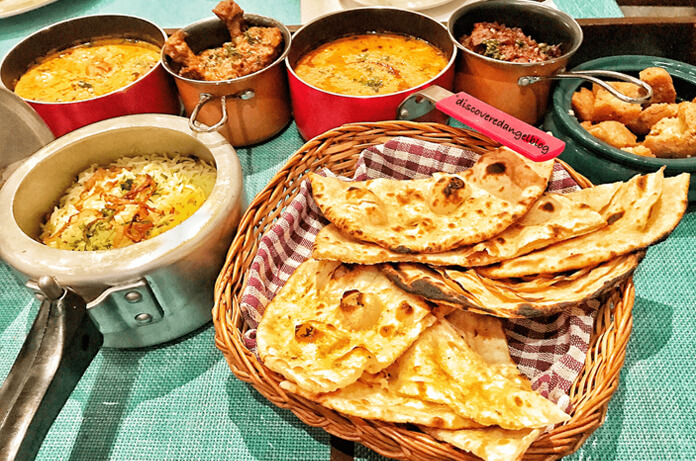 Main Course
This comprised of Panchmel Dal Bati Churma, Govind Gatta Curry, Makke ki Roti, Whole Wheat Roti, Bajara Roti and Rice.
They serve good variety of non veg delicacies as well and all are fresh.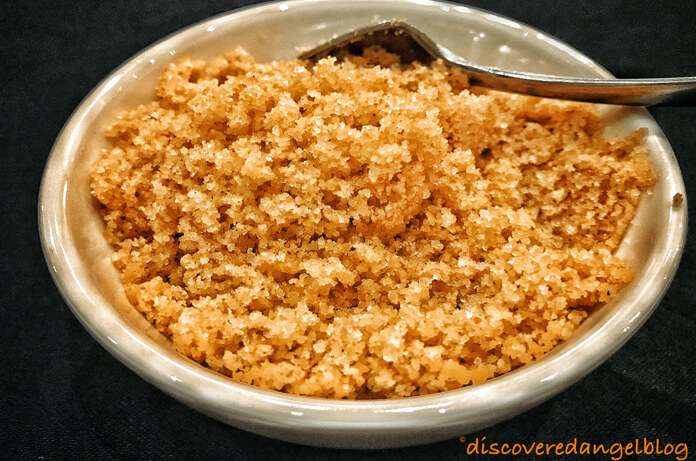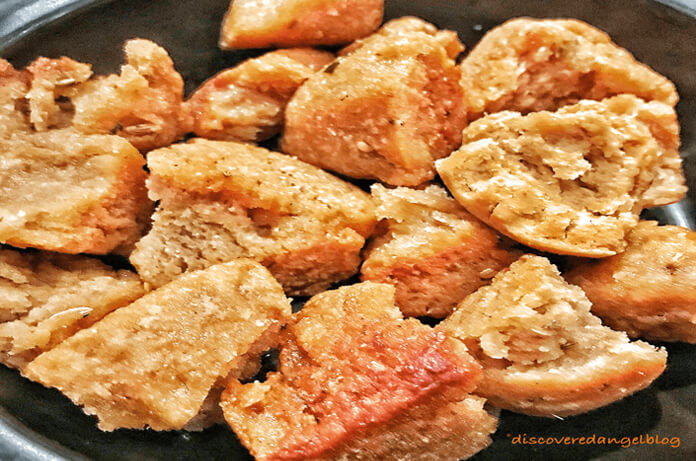 Desserts:
There was a separate counter placed for desserts which served special Rajasthani sweets like Malai Ghevar, Ras Madhuri, Mohanthal, Moong Dal halwa along with the others like Wild berry pastry, Strawberry baked yogurt, Pistachio Gateau, Red velvet pastry, Balu Shahi, Raspberry Mousse, Chocolate exotic mousse to name a few.
Malai Ghever- Made in Ghee, dipped in sugar syrup and layered with Malai. The ratio of the crunchy aspect to the soft slimy topping was done very neatly. I totally loved it!
Also Check:- Ranglaar – A Colourful Rendition of Food and Music!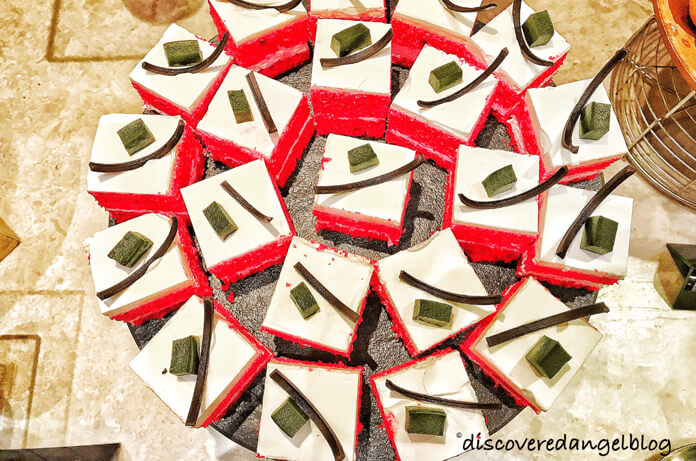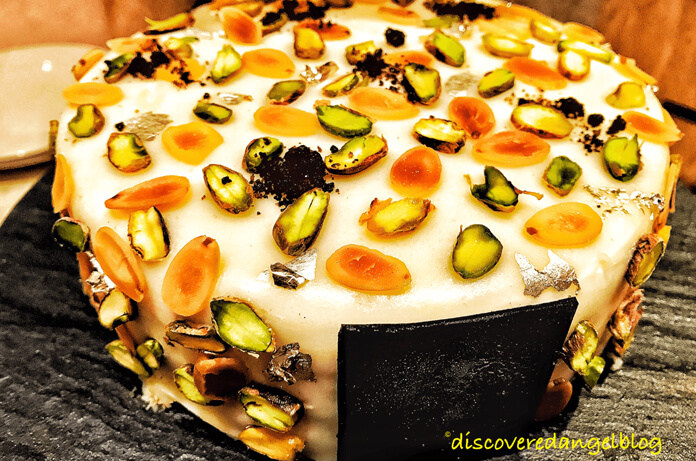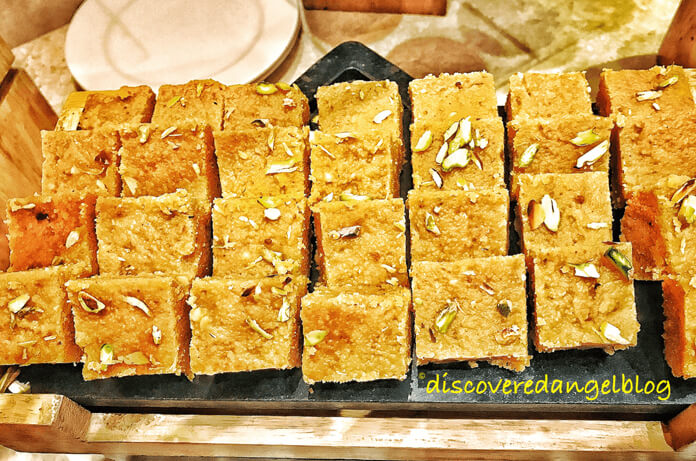 This is a 10 days Fest, which will be continued till 31st of August, 2017. So, if you are reading this blog within time then do not dare to miss these lip-smacking delicacies at Double Tree by Hilton Chinchwad Pune. The buffet is charged at Rs. 949/- + taxes.
Do share your experience in the comments section below. I would love to see your response here.
Read More About:Twinkle Patodiya
Instagram :Twinkle Patodiya
Zomato :discoveredangel
Facebook: Mrs. India 2018, Royal Beauty